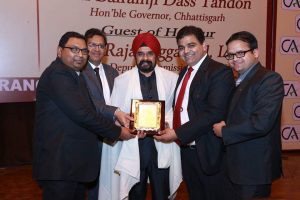 [vc_row][vc_column][vc_column_text]
[/vc_column_text][/vc_column][/vc_row][vc_row full_width="" parallax="" parallax_image=""][vc_column width="1/4″][vc_single_image image="14347″ alignment="center" border_color="grey" img_link_large="" img_link_target="_self" img_size="full"][/vc_column][vc_column width="3/4″][vc_column_text]
He is a first divison B.com(Hons.) graduate from Delhi university and has passed his all C.A exams in first sitting.He qualified as Chartered Accountant at very young age of 21 yrs 1997.He is amongest the youngest to qualify Chartered Accountant in india.In Pursuit of higher studies he went to U.S.A where he passed certified Public Accountants Examination from California State Board of Accountancy,where he topped the Accounting paper scoring 99% marks.Presently he is providing coaching for Accountancy to C.A students and under his tutorship many students have begged All india position in CPT,IPCC,& final examinations.He is also faculty member of Becker CPA review classes.He also taken classes on behalf of Institute of Chartered Accountants of India in Accounting subject.Professionally, he is actively engaged in training & consulting relating to Accounting Standards to various indian corporates.He has authored a book 'Fundamentals of Accounting' for CPT students published by Kalyani Publisher.He has been elected as Deputy Convener of Professional Development Advisory group & Career Counselling Committee of Institute of Chartered Accountants of India. He has been Chairman of various Sessions conducted by ICAI on IFRS Implementation.
It is important in Coaching Bussiness to know you & not just that you know us.In classroom teaching we can read the face of student and judge his/her doubts and subsequently clear them which is not possible in other modes…
C.A Amrit Mohan Singh Makkar[/vc_column_text][/vc_column][/vc_row]